In the past two weeks BigE has done two three-day soccer camps. Two weeks it was This Week its Soccer Camp. This week I never did catch a good pic. It was out in the other end of town so I only did a single pickup.

On thursday they had their BBQ evening. BigE went for a face painting




By the time they were done the food was starting to come off the grill. Here's BigE eating diner with the WBees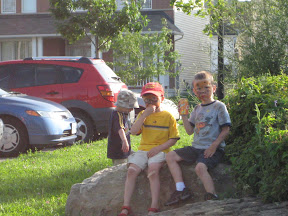 There were a few inflated toys for the kids. There was also a nerf gun to shoot into a target that the kids liked.


Later on the kids go their soccer ball and picture with the mascot. BigE picked up the Most Improved award. He was very proud of his trophy.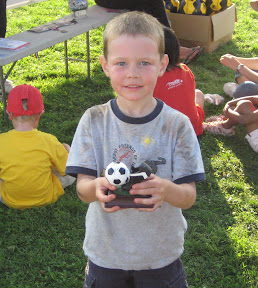 One thing you can say about him is he keeps trying on the field. The first week when I was watching the game he was running around the whole time.